This Is What 106 Funerals Taught Me About Life & Digital Legacy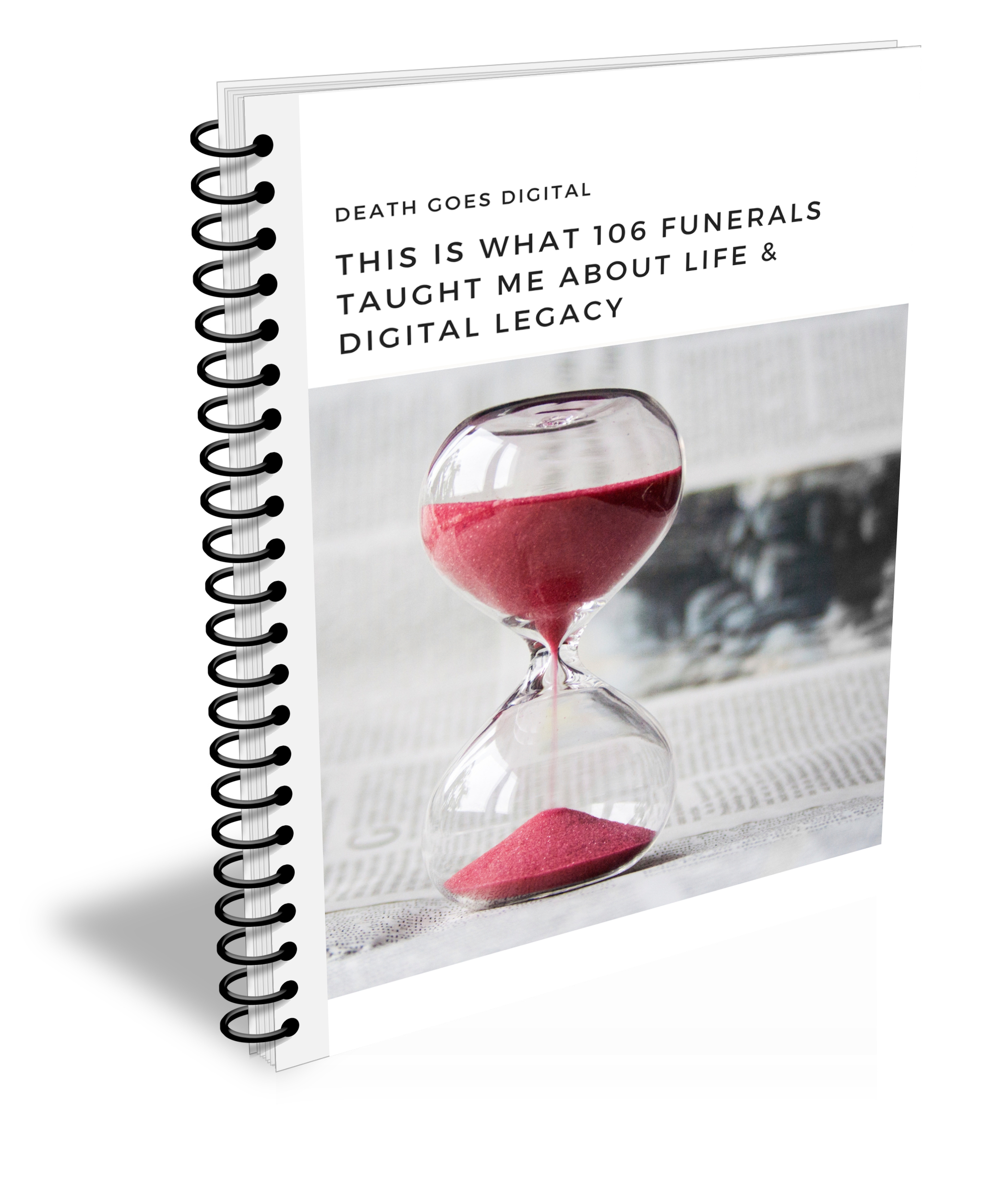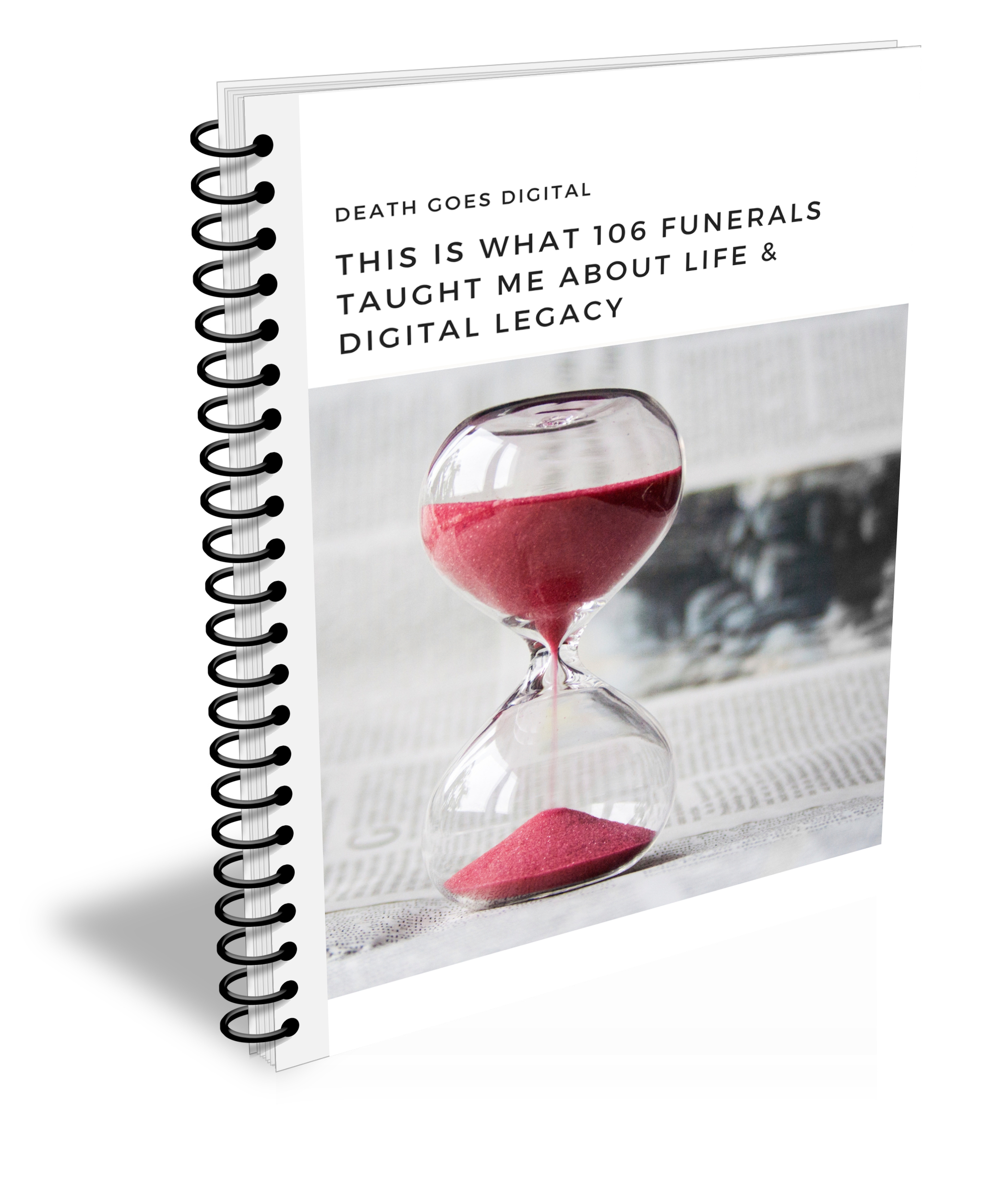 This Is What 106 Funerals Taught Me About Life & Digital Legacy
What Lessons Could You Apply To Your Life & Planning Your Digital Legacy?
In the last six months, I have written 106 funeral services. Wrapped up in the mystery of those unwelcome days, are four valuable lessons I have learned. Lessons about life and how you can leave a digital legacy for your family.
Helping 106 families face death teaches you about life. Death comes to us all. It comes mostly at times when you least expect it. It comes to the old, the sick, the young and the healthy. It comes. It will come to you.
This e-Book contains 4 valuable life lessons and the digital tools that you can use to proactively plan and organise your Digital Legacy. By reading, pondering and applying the information in this book you can create memories online to leave your digital legacy for your descendants.